Bucknell University Digital Scholarship Conference 2017
Looking Forward, Looking Back: The Evolution of Digital Scholarship
October 6th-8th, 2017
WHAT IS #BUDSC17?
#BUDSC17 is committed to expanding the definition of digital scholarship to be more inclusive across diverse communities, both inside and outside of academia. The conference will bring together a broad community of practitioners–faculty, researchers, librarians, artists, educational technologists, students, administrators, and others–engaged in digital scholarship both in research and teaching who share an interest in the evolution of digital scholarship.
The theme "Looking Forward, Looking Back: The Evolution of Digital Scholarship" acknowledges the changes to scholarship wrought by the introduction of digital technologies across the disciplines. Now is an apt time to reflect upon how digital scholarship has evolved over the past decades and where it may head in the future. Scholars and teachers, poets and administrators, artists and community members, are encouraged to reflect on the past of digital scholarship and work together to build a future for digital scholarship.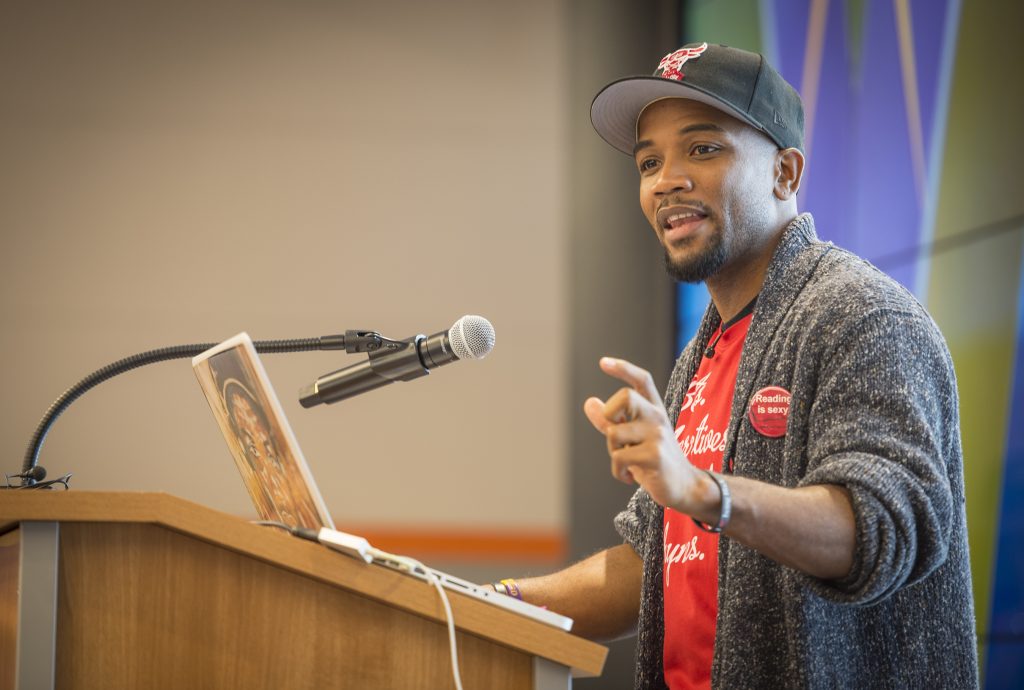 A.D. Carson is a performance artist and educator from Decatur, Illinois. He received his Ph.D. in Rhetorics, Communication, and Information Design at Clemson University doing work that focuses on race, literature, history, and rhetorical performances. Through his See the Stripes campaign, which takes its name from his 2014 poem, Carson has worked with Clemson students, faculty, staff, and community members to raise awareness of historic and entrenched racism at the university. He is an award-winning artist with essays, music, and poetry published at a variety of diverse venues such as The Guardian, Quiddity International Literary Journal and Public-Radio Program, and Journal for Cultural and Religious Theory, among others. His essay "Trimalchio from Chicago: Flashing Lights and the Great Kanye in West Egg" appears in The Cultural Impact of Kanye West (Palgrave Macmillan, 2014), and "Oedipus—Not So Complex: A Blueprint for Literary Education" is published in Jay-Z: Essays on Hip Hop's Philosopher King (McFarland & Co., 2011). He has written a novel, COLD, which hybridizes poetry, rap lyrics, and prose, and The City: [un]poems, thoughts, rhymes & miscellany, a collection of poems, short stories, and essays. Carson is a 2016 recipient of the Martin Luther King, Jr. Award for Excellence in Service at Clemson University. Carson is currently assistant professor in Hip-Hop and the Global South in the McIntire Department of Music at the University of Virginia. Follow him on Twitter/IG @aydeethegreat. Keynote Video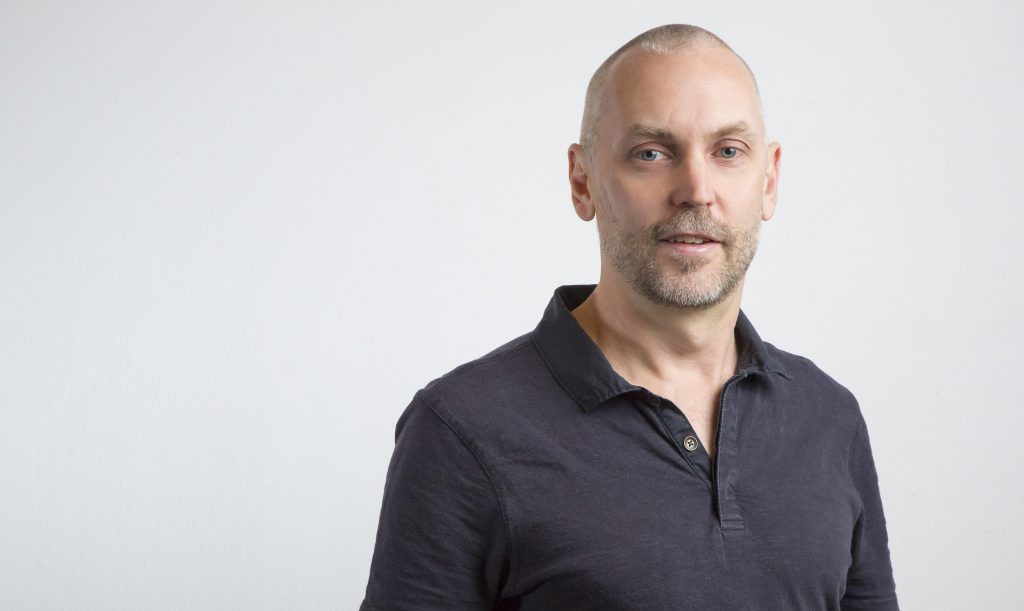 Stephen Cartwright's work exists at the confluence of science and art, where hard data intersects with the intangible complexities of human experience. Since 1999 he has recorded his exact latitude, longitude and elevation every hour of every day. Cartwright incorporates his location data and other personally recorded information into his digital and sculptural work. In addition to his latitude and longitude recordings, recent work focuses on constructing landscapes and forms, and analyzing correlations from other self-recorded data.
Stephen Cartwright was born in State College, Pennsylvania in 1972. Cartwright earned a BA in Studio Art from the University of California, Davis and an MFA in Sculpture from Tyler School of Art in 1998. In 2008 he joined the faculty at the University of Illinois at Urbana-Champaign and is now an associate professor in the School of Art and Design.
Cartwright has exhibited widely throughout the United States. Recent exhibitions include: Machine Wilderness – The Albuquerque Museum of Art and History; Machinations: Kinetic Sculpture in the Age of Open Source – Columbia College Chicago; Crooked Data: (Mis)information in Contemporary Art – University of Richmond; Human Trajectory – Fermilab National Laboratory. He also frequently discusses his practice at events and academic conferences, recent speaking engagements include: The Quantified Self Conference; The North American Cartographic Information Society Annual Meeting; College Art Association Annual Conference. Keynote Video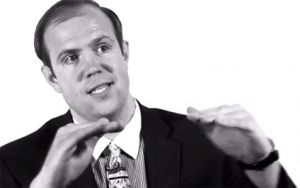 Kalev H. Leetaru was named one of Foreign Policy Magazine's Top 100 Global Thinkers of 2013. He is a Senior Fellow at the George Washington University Center for Cyber & Homeland Security and a member of its Counterterrorism and Intelligence Task Force, as well as being a 2015-2016 Google Developer Expert for Google Cloud Platform. From 2013-2014 he was the Yahoo! Fellow in Residence of International Values, Communications Technology & the Global Internet at Georgetown University's Edmund A. Walsh School of Foreign Service, where he was also an Adjunct Assistant Professor, as well as a Council Member of the World Economic Forum's Global Agenda Council on the Future of Government. His work has been profiled in Nature, the New York Times, The Economist, BBC, Discovery Channel and the presses of more than 100 nations, while he has been an invited speaker throughout the globe, from the United Nations to the Library of Congress, Harvard to Stanford, Sydney to Singapore. In 2011 The Economist selected his Culturomics 2.0 study as one of just five science discoveries deemed the most significant developments of 2011. Kalev's work focuses on how innovative applications of the world's largest datasets, computing platforms, algorithms and mind-sets can reimagine the way we understand and interact with our global world. More on his latest projects can be found on his website at or http://blog.gdeltproject.org Keynote Video